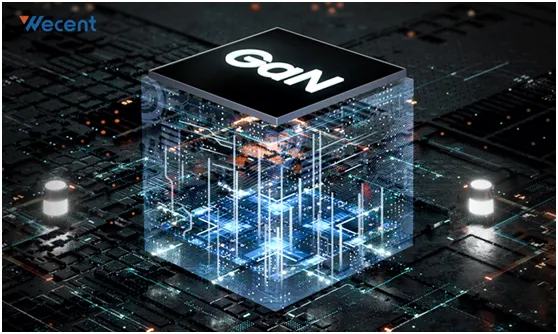 Different material
The basic material of traditional charger is silicon. However, with the limit of silicon approaching, the development of silicon has reached a certain bottleneck, and many manufacturers are trying to find more suitable substitutes. With the increase of fast charging power, the volume of fast charger becomes larger, which is inconvenient to carry. And some high-power chargers are easy to generate heat after charging for a long time. Therefore, it is urgent to find new alternative materials.
Gallium nitride (GaN), the third-generation semiconductor material, has smaller volume and higher power density when comparing with silicon. Obviously, it is the alternative material we are looking for.
Why not use GaN earlier since it is much better?
GaN technology is not mature enough before and its cost is relatively higher. Expensive raw materials have directly led to the high price of GaN chargers. However, as more and more manufacturers participate, its technology will become more mature and the cost will drop.
With the increasing demand for the versatility and portability of chargers, the scale of Gan fast charging market will rise rapidly in the future. Gan will become the mainstream choice of fast charging devices in the field of consumer electronics in the future.