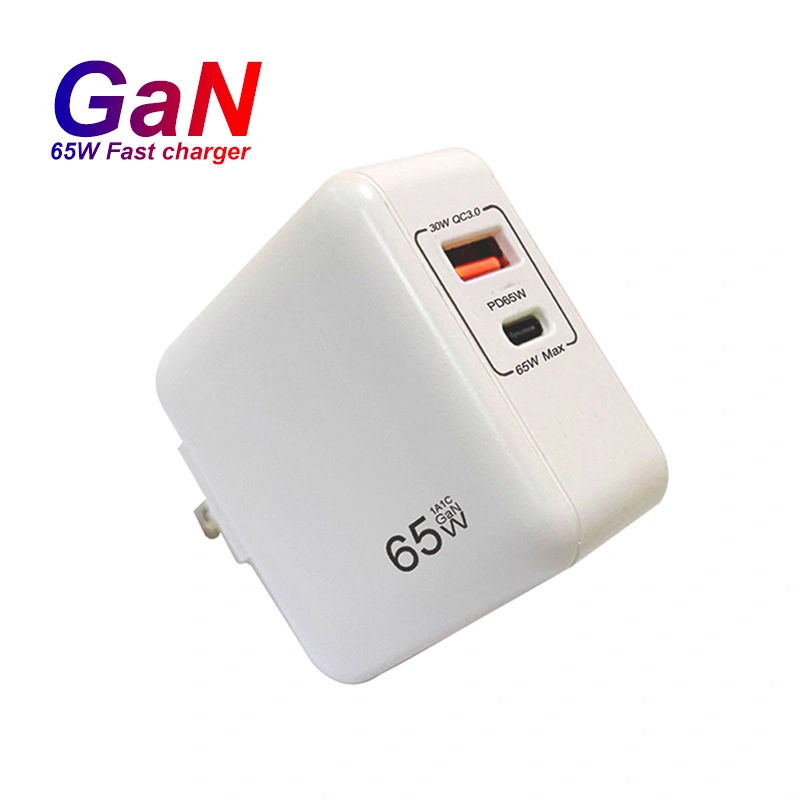 GaN or Gallium Nitride is a chemical compound with the properties of a semiconductor. Using GaN, one can manufacture electronic components like diodes, transistors and amplifiers. Although GaN behaves very similarly to silicon, it has a number of benefits over silicon-based devices, essentially because GaN has a larger "band-gap" as compared to silicon.
The properties of GaN includes higher temperature, high power handling capabilities and 1000x more electron mobility compared to Silicon.
So when it comes to high power situations, GaN proves more beneficial and promising over silicon.

The primary advantage of GaN chargers is that they require lesser components than silicon chargers which makes them physically much smaller in size.
Apart from being more efficient in transferring current, the losses to heat are minimal, the advantage being, maximum energy gets transferred to the connected device. Since the energy transfer is extremely efficient, lesser components suffice the need for transferring current.