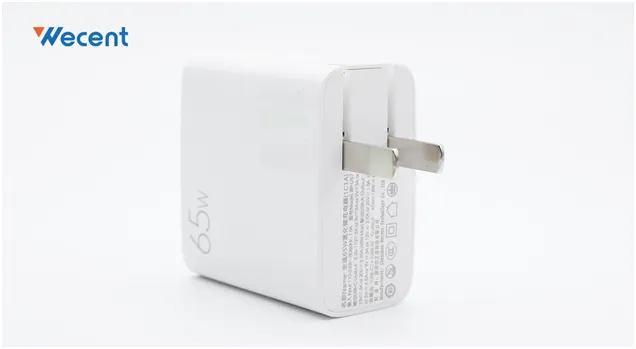 Wecent GaN chargers have always been cost-effective. The 65W GaN charger is equipped with a 1A1C interface that supports 30W and 65W fast charging, and enable fast charging for two devices at the same time. It is square shape with a PC flame-retardant white shell and clear 65w logo printed on it. Equipped with foldable US standard plug, it is convenient to carry and will scratch nothing in your bag.
When detecting the output protocol of USB-A port by ChargerLAB POWER-Z KT002, it shows that our charger supports Apple 2.4A, Samsung 5V2A and DCP protocols, as well as QC2.0/3.0, AFC, FCP, SCP, PE2.0 multiple fast charging protocols. In addition to all the protocols mentione¬¬d above, USB-C port also supports PD3.0 and PPS fast charging protocols.

It would your best choice for fast charging both at home and for travelling.