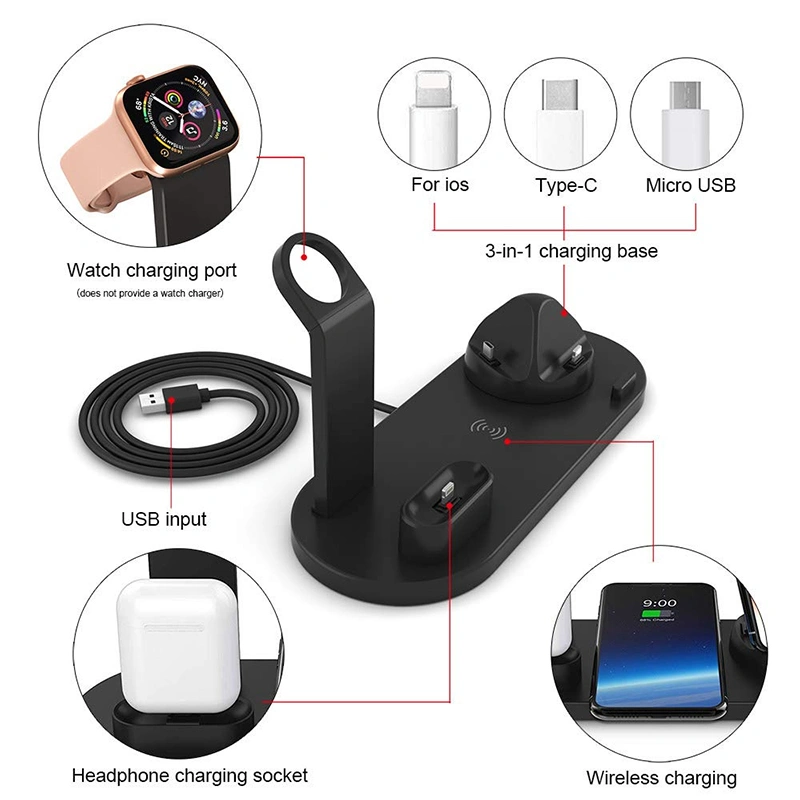 If you constantly lose charging cables or live in a household where Android phones and iPhones peacefully coexist, it might be time for a wireless charging pad. In addition to serving as universal charging options for supported iPhones and Android devices, wireless chargers help cut cable clutter, and they're harder to break or lose.

Wecent 4 in 1 charging dock, which supports wireless charging, work well with any phone. It can charge 4 devices at the same time (wireless + USB + iWatch + Airpod). You won't need to fumble for your type c, micro USB or lightning cable. Keep all your Apple devices and Android phones charged with Wecent's 4-in-1 wireless charging pad.

Available on our official website now!