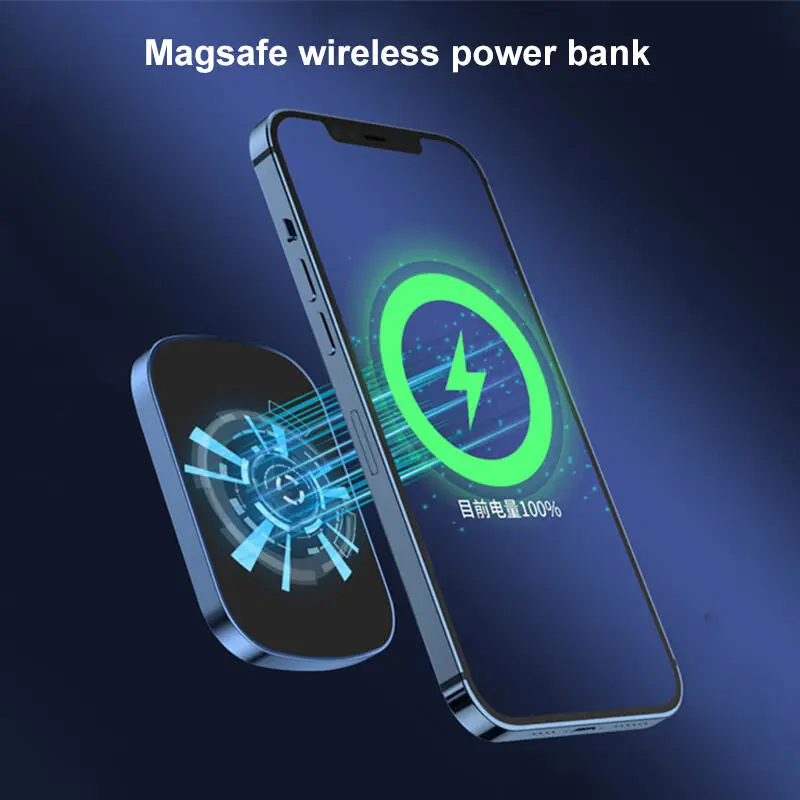 MagSafe is a new ecosystem of accessories for easy attachment and faster wireless charging. With endless combinations, there is a mix to match any style. Compact, lightweight and ergonomic design makes on-the-go charging easy while does not get in the way of the phone or camera functions. The perfectly aligned magnets keep it attached to your iPhone 12 series— providing safe and reliable wireless charging.
As the name suggests, this battery pack contains magnets and snaps to the back of your iPhone. Wecent MagSafe battery pack will extend the battery life of your iPhone 12 series. It instantly begins charging once attached and deeply integrates with iOS to let you easily see battery levels.
If you want a purpose-built battery that doesn't add much weight and brings a ton of function, we'd say the Wecent MagSafe Battery Pack would be your best choice!